Increase HP/TQ, Save Gallons of Fuel Per Hour and Finish Work Faster!!
HDT-JDPG3 Hand Held Flash Tuning Tool - L11-L33 ECU's
Our revolutionary tuning tool allows the owner/operator to control programming for equipment.
No more costly down time waiting on your engine computer to be re-flashed and returned. This method allows you to return the machine back to stock at any time for service work and does not leave any trace or fingerprint in the computer.
Increase power, gain the ability to up shift gears and pull larger attachments
and start saving  fuel today!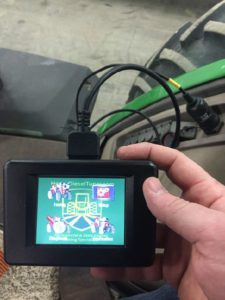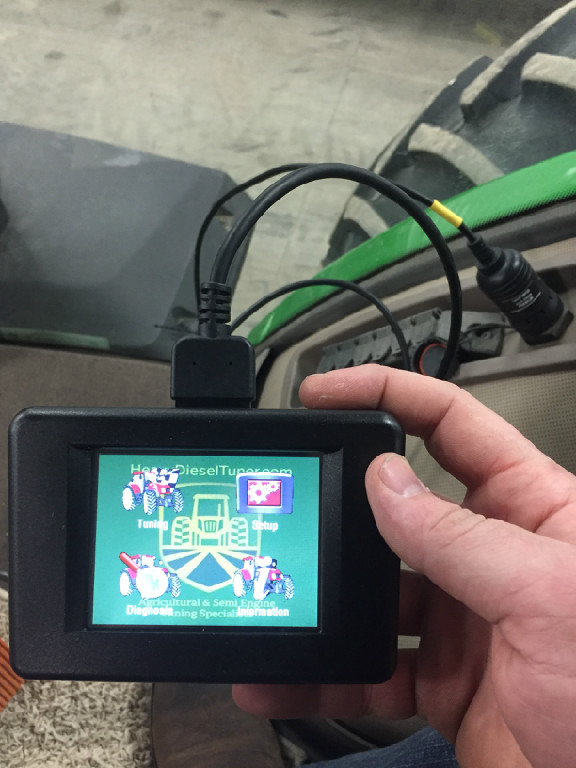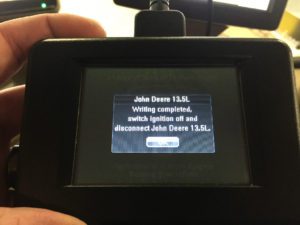 This user friendly touch screen flash tuner allows you to read the information from the engine computer using the diagnostic connector located in the cab and takes only minutes to complete. Once the stock engine tune file has been read you can now unplug the tool and continue operating the machine as normal. We specifically engineer a very easy to use communication program that allows you to connect your programmer to a windows enabled computer and read the stock tune file from the programmer and email to us for upgrades.
POWER & FUEL ECONOMY TUNER - 1 power tune
POWER & FUEL ECONOMY TUNER - 2 power tunes
PLUG IN STYLE ADJUSTABLE POWER MODULES BY ENGINE SIZE
HDT-JD135t4r Module Tier 4a Engines - DPF only NO DEF Fluid

This unit is adjustable from 60, 80, 100 or 120 additional Horsepower!
The HDT-JD135t4r module connects directly to the injector wiring harness allowing our unit to control injector function. (such as injected quantities and timing) Factory style weather proof connections provide fast and trouble free installation for years of reliable service.
As a result we can offer maximum SAFE power gains
without the risk of overheating the engine like other brands!
Simply connect the HDT-JD135t4r module to the injector Harness & GO! No wiring or splicing required!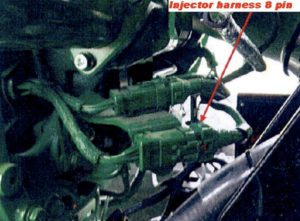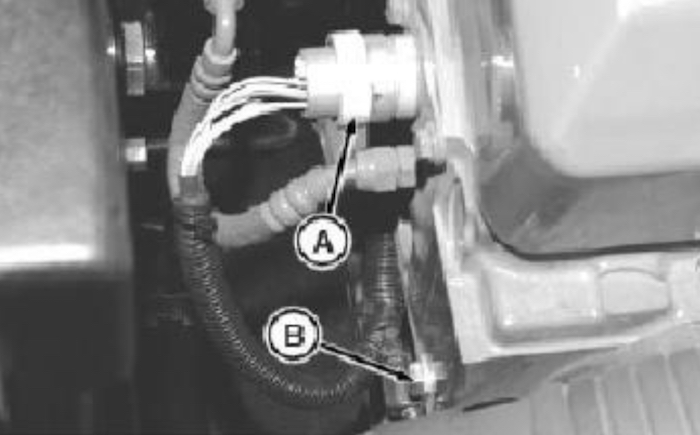 HDT-12.5 & HDT-13.5 Tier 3 Engines - (EGR only no DPF)

Plug-in style unit which will connect to the injector harness located on the rear of the cylinder head. We use only factory style harness connectors for a no-cut installation.
This is much like the ECU re-flash but does not have the ability to remove any emission functions.
It does however allow you to change power levels in the field, you may choose from
60,80,100,120 additional Horse Power.
We have also recorded an extra 3 mph and 1/2 Gallon an hour of fuel savings with harvester applications. Please specify engine size and year when ordering